Do I Need an Electrician To Replace a Circuit Breaker?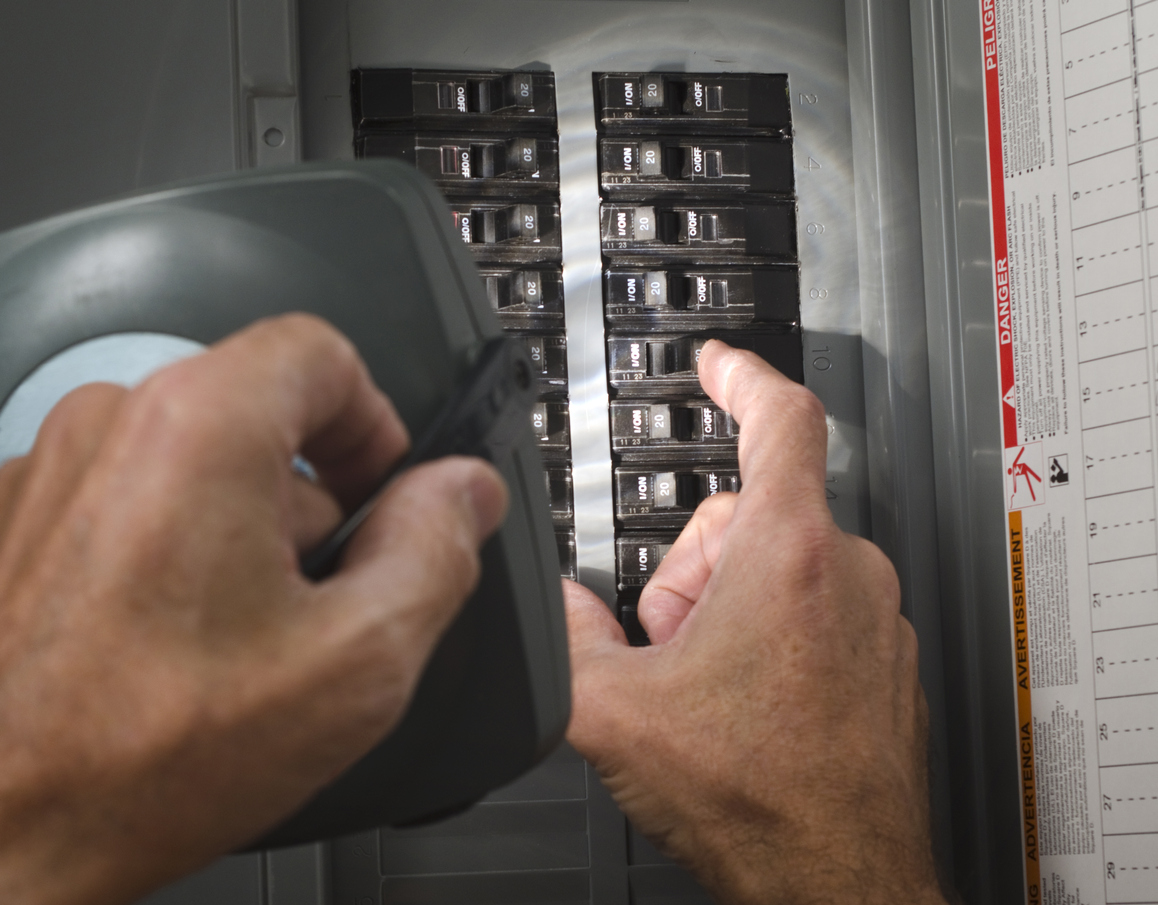 If you're a homeowner, you've probably encountered electrical issues at some point. Circuit breakers play a critical role in maintaining a safe electrical system, and understanding when you need an electrician to replace one is essential.
In this blog, we'll delve into the world of circuit breakers, discussing their functions, common reasons for failure, potential dangers, and, ultimately, whether you should seek professional help when it's time for replacement.
Understanding Circuit Breakers
Circuit breakers are devices designed to protect your home's electrical circuits from overloads, short circuits, and other electrical faults. They serve as a barrier between your appliances and the electrical supply, ensuring that if a problem arises, the circuit is interrupted to prevent damage, fires, or electrical shocks.
Circuit breakers come in several different types, including:
Standard circuit breakers: These are the most common and protect general household circuits.
Ground fault circuit interrupter circuit breakers: These are designed to protect against ground faults, which can lead to electrocution.
Arc fault circuit interrupter circuit breakers: These protect against dangerous electrical arcing that could cause fires.
How Circuit Breakers Fail
Over time, circuit breakers can wear out or become faulty for various reasons, including:
Overloads: Excessive electrical load on a circuit can cause the breaker to trip repeatedly, leading to wear and tear.
Age: Like all electrical components, circuit breakers have a life span. Older breakers are more prone to failure.
Defects: Sometimes, circuit breakers may have inherent defects that cause them to malfunction.
Environment: High humidity, extreme temperatures, and corrosive environments can affect circuit breaker performance.
The Dangers of Faulty Circuit Breakers
Using faulty or malfunctioning circuit breakers can pose serious risks to you, your family, and your property, including:
Fire hazards: A malfunctioning breaker may not trip when it should, allowing excessive current to flow and potentially causing a fire.
Electrocution: Faulty breakers can fail to protect against ground faults, increasing the risk of electrical shock.
Electrical damage: Appliances and electronics connected to a faulty circuit can be damaged or destroyed due to voltage fluctuations.
Do I Need an Electrician To Replace a Circuit Breaker?
In Florida, as in many other places, electrical work is regulated by local building codes and safety standards. While you can replace a circuit breaker yourself if you have electrical expertise and are familiar with local regulations, hiring a licensed electrician is often safer and more practical.
Here's why:
Safety: Licensed electricians have the knowledge and experience to work safely with electricity, reducing the risk of accidents, fires, or damage to your electrical system.
Compliance: Electricians are well-versed in local building codes and regulations, ensuring the replacement is done correctly and up to code.
Diagnosis: A professional electrician can accurately diagnose the cause of a circuit breaker failure, addressing underlying issues that might have caused the problem in the first place.
Warranty: Some circuit breakers come with warranties that may be voided unless installed by a licensed electrician.
While it's technically possible to replace a circuit breaker yourself, hiring a licensed electrician in Florida, like the experts at Air America, is strongly recommended.
Our team prioritizes the safety and functionality of your home above all else, ensuring you get the highest quality experience from start to finish.
Don't let circuit breaker failures disrupt your power supply. Call Air America at 954-255-0384 to schedule circuit breaker replacement with our team. 
Proudly Serving
Broward and Palm Beach Counties
Coral Springs | Deerfield Beach | Lighthouse Point | Pompano Beach |
Sunrise | Fort Lauderdale | Hollywood | Hallandale Beach | Davie |
Pembroke Pines | Miramar | Boynton Beach | Delray Beach | Boca Raton |
Weston | Highland Beach | Lauderdale By The Sea | Parkland | Ocean Ridge |
Lantana | West Palm Beach |
Coral Springs | Deerfield Beach | Lighthouse Point | Pompano Beach | Sunrise | Fort Lauderdale | Hollywood | Hallandale Beach | Davie | Pembroke Pines | Miramar | Boynton Beach | Delray Beach | Boca Raton | Weston | Highland Beach | Lauderdale By The Sea | Parkland | Ocean Ridge | Lantana | West Palm Beach |
View More