Air Purifiers in Coral Springs, Boca Raton & Pompano Beach, FL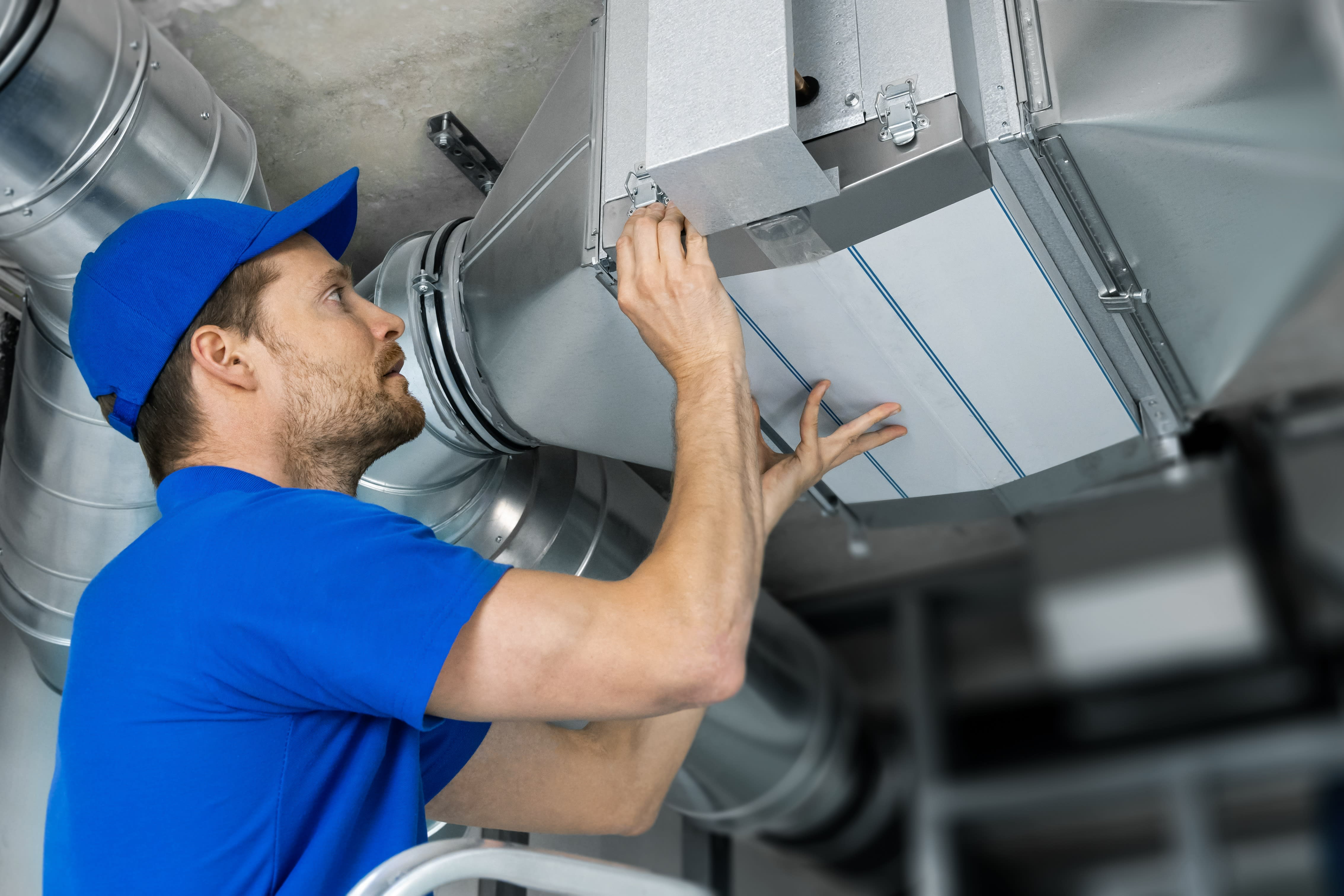 Florida's year-round sunshine and temperate climate are a paradise to residents. However, its equally high humidity levels can significantly impact indoor air quality and comfort. And while we can't control Florida's humidity, we can help you manage its effect on your indoor air.
With our professional air purifier services, we'll make your home's air fresh, clean, and healthy.
Take the first step toward fresher, cleaner indoor air. Call Air America at 954-255-0384 today to schedule an air purifier service.
Our Air Purifier Services
At Air America, we provide exceptional air purifier services to ensure your home is always filled with clean air. Our comprehensive services include installing, maintaining, and repairing various air purifier models.
Plus, we only use the latest air purification technology, efficiently filtering out the harmful particles, allergens, bacteria, and viruses lurking in your home's air.
Breathe easy with the help of our air quality professionals. Call 954-255-0384 to schedule your air purifier service today. 
Benefits of Air Purifiers
There's more to air purifiers than just fresh air. Having an air purifier installed in your home offers a wide range of benefits, including:
Enhanced air quality: Air purifiers effectively eliminate harmful pollutants and allergens, providing a healthier environment for everyone.
Allergy and respiratory relief: By removing allergens such as pollen, dust, and pet dander, air purifiers can significantly reduce breathing issues.
Neutralization of odors: Air purifiers can neutralize unpleasant smells, from cooking to pet odors.
Better sleep: You can enjoy more restful and uninterrupted sleep with fewer air pollutants.
Longer life span for HVAC systems: Pollutants can build up in your HVAC system, forcing it to work harder than needed. Air purifiers work to extend the life span of your HVAC units.
Experience these benefits in your home and schedule an air purifier service with Air America. 
Choose Air America for Air Purifiers
At Air America, we believe clean air is more than just a comfort — it's a right. Our experienced team of professionals is committed to staying up to date on the latest air purifying technologies and trends, ensuring you get the long-lasting solutions you deserve.
Ready to breathe fresh, clean air? Call 954-255-0384 and schedule your air purifier service with Air America.
Frequently Asked Questions About Whole-Home Air Purifiers
How do whole-home air purifiers work?
Whole-home air purifiers are typically installed in the central HVAC system and work by pulling air from various rooms, filtering it through a series of filters to remove contaminants like dust, pollen, and pet dander, and then distributing the clean air back into the house through your ductwork.
Are whole-home air purifiers worth the money?
Whole-home air purifiers are worth the investment for anyone concerned about indoor air quality, as they effectively reduce allergens and pollutants, contributing to a healthier living environment. Air purifiers can be especially helpful for anyone with breathing conditions or allergies.
Do whole-home air purifiers require professional installation?
Yes, whole-home air purifiers require professional installation to ensure proper integration into the HVAC system. This ensures long-lasting performance and reduced wear and tear.
What To Expect
Discover the Difference
Satisfaction Guaranteed
Satisfaction Guaranteed
At Air America, we believe no job is complete until you're 100% satisfied.
Unparalleled Quality and Integrity
Unparalleled Quality and Integrity
We are proud to offer top-notch, honest work for every customer.
Fully Licensed and Insured
Fully Licensed and Insured
We're fully licensed and insured, so you can be confident when we're on the job.
Reliable and Responsive
Reliable and Responsive
We're always available to take your call. Depend on us for prompt service!
Trained Technicians
Trained Technicians
We employ highly trained technicians who are committed to your comfort.
Emergency Service
Emergency Service
No matter the time of day or night, we'll be there when you need us most.
What Our Clients Are Saying
The Technician came within the time that was scheduled. He diagnosed the problem very quickly and was able to replace the defective parts in just a few minutes. The cost of the repair was reasonable. We will definitely use them…
Nathaniel D.
Steve and Brendan were professional and courteous when they installed my new AC system recently. My system needed an extra part which was replaced the next day. I would recommend Air America to anyone looking for fast, reasonably priced, quality…
Michael J.
I've used Air America a couple of times within the last year and they have always been very honest and professional. Spencer Taylor is very competent and knowledgeable.
Patty K.
Great Service, Thanks so much for the New Thermostat, Looks and Works Great!!
Robin K.
My ac shut down. It hit 93 degrees just inside of a few moments. OUCH! These guys were just a couple miles up the road and actually squeezed me in on a day they were pact busy! Even as busy…
Carmen
Our blower motor quit working and they put a rush order on it. Kendra called as soon as it came in and Justin was here in an hour to put it on!! Then I was even called back the next…
Christinna J.
Of course it would break only on a weekend. Air America was on it in 45 minutes and had it up and running in no time.
Danna M.
I spoke with Kendra yesterday and she called a tech and he said he'd come out same day since he was in town already. Shawn was quick and very efficient. Said if I needed anything to give Kendra a call.…
Cassandra O.
This was the best experience,these guys knew what they were doing and got the job done in a timely manner! We will keep them as our service install and repair.
Pat D.
VIEW MORE